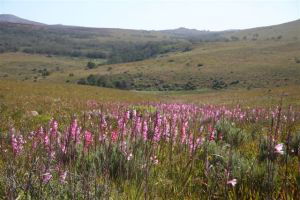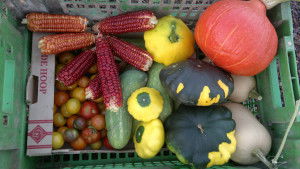 Honeyville – a vision to become a sustainable community in a biodiverse landscape
Honeyville Eco-village and Nature Reserve is currently in the early development stages. It aspires to becoming an off grid, low impact, sustainable community and permaculture development in the Eastern Cape. Honeyville is one hour's drive from Port Elizabeth, and 25 min from the coast between St Francis Bay and internationally known surf-hotspot Jeffery's Bay.

Honeyville is situated inland from Humansdorp on the road to the magnificent Baviaanskloof Mega Reserve and World Heritage Site, within which seven of South Africa's eight biomes are represented – Fynbos, Forest, Grassland, Succulent Karoo, Nama-Karoo, Subtropical Thicket and Savanna. Honeyville comprises approximately 800 Hectares of regenerating Fynbos vegetation and Subtropical Riverine thicket, and includes one of the last remnants of threatened grassy fynbos. Forty Hectares of the land was previously used for agriculture, is arable and is suitable for food gardens and permaculture development. The land has two perennial rivers, good soils and all year rainfall.

There will be two primary zones in Honeyville, a nature conservation zone and a development zone. Within the development node, which includes a limited number of sites for dwellings, a sustainable organic and permaculture enterprise will be created, with key-line dams, swales and food agro-forests. The Nature Reserve is managed under a Biodiversity Stewardship agreement with the Eastern Cape Parks Board's Biodiversity Stewardship Programme. All dwelling sites are being sold on a freehold basis and each purchaser will obtain a separate Title Deed.

For those who want to be reduce their ecological footprint and to contribute to creating a sustainable living community, Honeyville is an opportunity to do so.