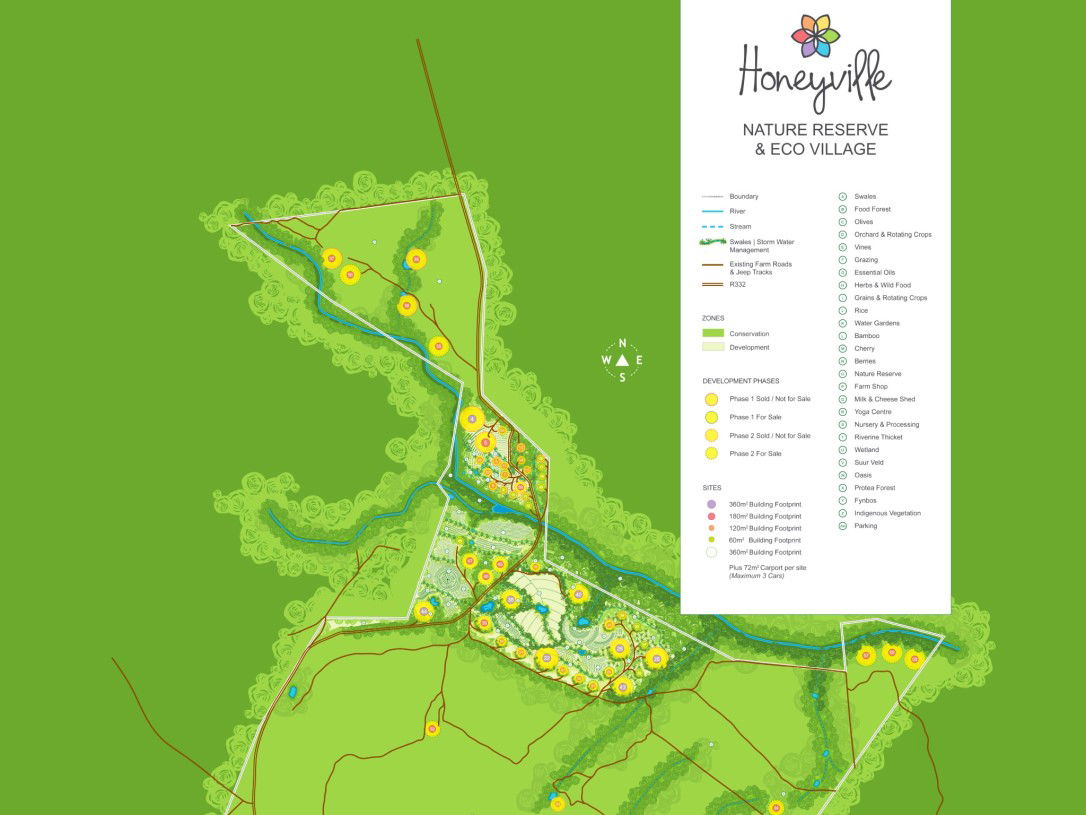 Map of sites and development in Honeyville
A variety of sites, some within the old arable lands which will form an integral part of the permaculture village as well as all existing buildings, forest edge sites, and two plots in the nature reserve, are available for sale. All sites are sold on a freehold basis and each purchaser will obtain their own Title Deed on transfer for their respective erf.
The development has two Zones:
Zone 1: Development zone and ecovillage with emphasis on permaculture
Within this development node we will be constructing Keyline dams, swales and food forests over time.
Zone 2: nature reserve and conservation
This area has a high level of biodiversity that has been recognised by Eastern Cape Parks and Tourism Authority. To this end a Biodiversity Stewardship Agreement was signed between Honeyville and ECPTA. The Protected Area Management Plan for the Nature Reserve (2019-2020) can be found here: http://www.visiteasterncape.co.za/wp-content/uploads/2019/05/Honeyville-NR-Final-Draft.pdf
Properties available include:
18 x vacant plots ranging from R450 000 - R750 000 (excl VAT).
2 x cottages: R850 000 and R950 000 (excl VAT)
Farmhouse: R3 200 000 (excl VAT)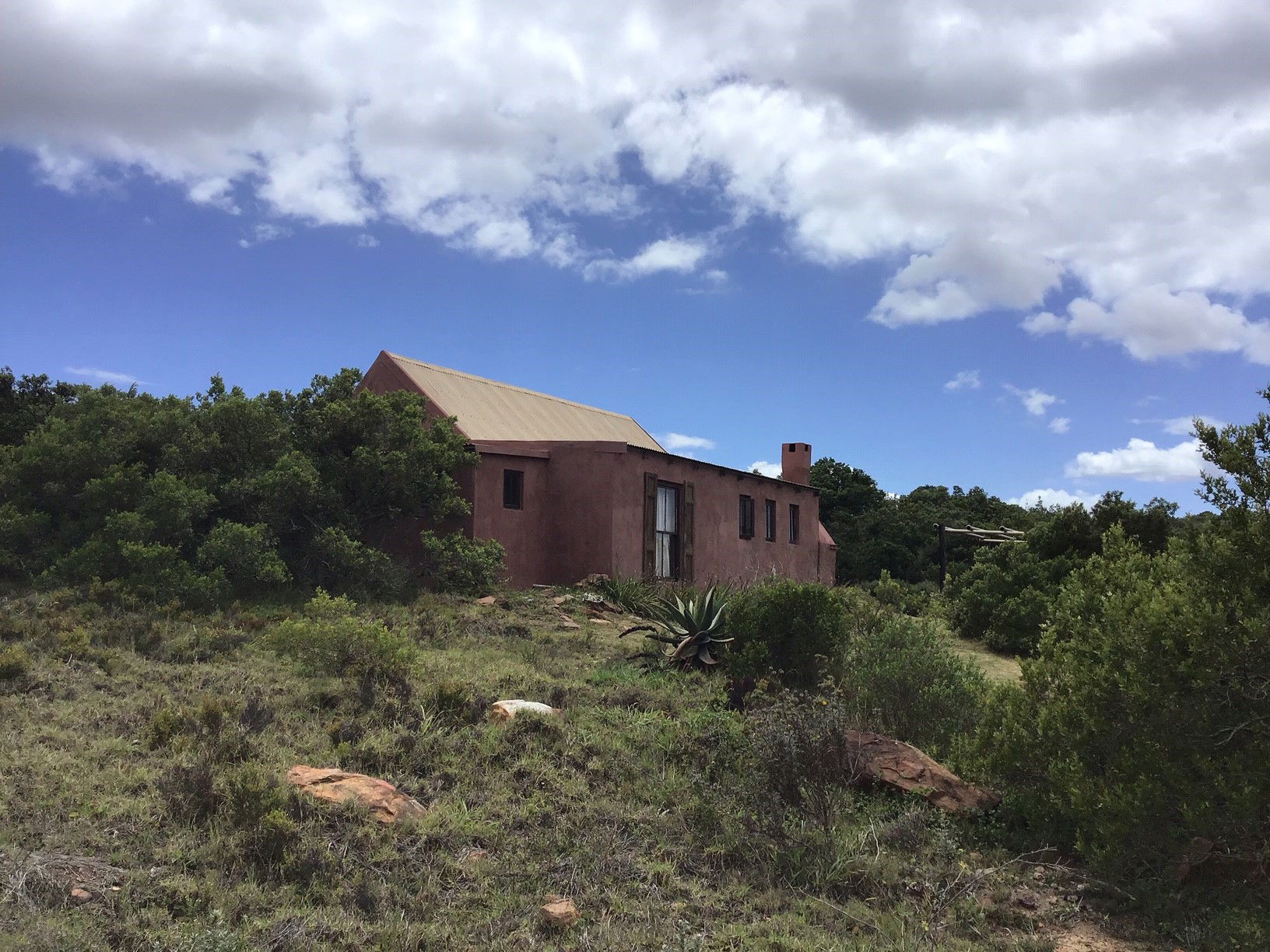 Please contact us for further information..